We will meet at Namadgi Visitors Centre at 8:30 on 17 January 2018 to car pool for the 20km (approximately) drive to Glendale Depot. On our last trip we found good numbers of Brown Treecreepers and robins of various species. For those not familiar with Glendale Depot it is a little further down Booboyan Rd than Orraral Rd.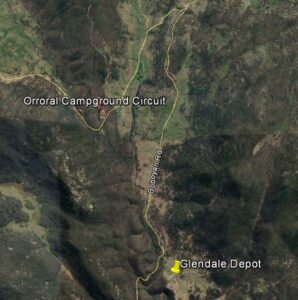 As this is a longer than usual trip, and people may wish to explore the Vistors Centre on return, bringing lunch might be a good idea. Certainly bring water. If a total fire ban is declared the walk will be cancelled.
For members interest here are a couple of clips showing the general area. First from Google Earth (we'll park at the depot in the middle of the open area):


Then from Google Maps in Terrain view, showing the contours and the fire-trails.