Meet at 0830 – note earlier time – at the parking area below the RSPCA off Kirkpatrick St, Weston.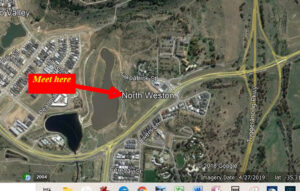 We will walk along the bike path to the horse crossing and then go across to come back on the other side of the river. That will be around 4.25 km of mainly flat track. The main objective is the nesting Cormorants and Darters.
NOTE: if a Total Fire Ban is declared the walk will be cancelled. At this time the BoM forecast Fire Danger Rating is only "High" so a Total Ban is probably unlikely.