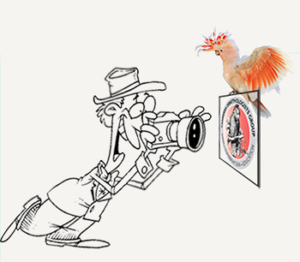 As part of the 50th Celebrations, COG will be holding a photographic exhibition and competition highlighting the birds of the Canberra region.
OFFICIAL OPENING
1pm Monday 30 June in the Exhibition Space on the first floor of the Legislative Assembly Building on Civic Square, London Circuit.
EXHIBITION
The exhibition will be from Monday 30 June to Saturday 5 July 2014 in the Exhibition Space on the first floor of the Legislative Assembly Building on Civic Square, London Circuit.
The exhibition will be to celebrate and promote our birds to the public. It will aim to not only raise awareness about the wonderful birds found in this region but promote COG as the organisation that works on behalf of conserving our birds and their habitat.
COMPETITION
To engage the public in celebrating the birds on display at the exhibition, we will be asking members of the public that visit to vote for the photo they like best.  There will be a cash prize of $500 for the photographer who wins the public vote for the winning photo and a runner's-up prize of $250 for the photo that comes second in the public voting.  There will also be a prize for one lucky person who is one of those who voted for the most popular photo.
The competition will showcase our many talented COG photographers and is open to all financial COG members.
CONDITIONS
We are seeking up to a maximum of 3 photos per member and entry in the competition is free.
Photographs must include a bird species that can be verified as having been seen in the COG area of interest included in the list at http://canberrabirds.org.au/our-birds/bird-finder/."
Photos can be colour or black and white, plain or matte and printed suitable for exhibition. Entries should be no larger than A2 area image size and entrants will be responsible for mounting their entries for hanging in the Exhibition Space. We will provide information on any other particular requirements for hanging/display once we have all entries.
In the event of any issues or problems arising with the competition and voting process, the organisers (Alison Russell-French and Neil Hermes) will make the final decision on the winner, the runner-up and the member of the public selected for a prize.  These will all be announced at the conclusion of the competition and the winners advised.
Photos will be secured through the security guards who screen all those entering the publicly accessible areas of the Assembly
Entries closed on 28 May. To enter, complete the form below. Enquiries should be directed via the form or to Neil Hermes (hermes.neil@gmail.com).  Entries must include the following details: Photographer's name, email address and phone number, photo title, bird species in the photo, location, date and brief details of the photo circumstances.