You are invited to attend a special event, that will be co-sponsored by Eremaea eBird (ACT) and the Canberra Ornithologists Group (COG), to hear a presentation by John Young about the 'Rediscovery of the Night Parrot'.
Please note this will not be a normal COG meeting but a special event being held both at a different venue and starting time.
When:                Wednesday 11 June 2014 at 7:00 pm
Where:              Australian Centre for Christianity and Culture, corner Kings Avenue and Blackall Street, Barton ACT.
The centre is a concrete bunker-looking building right on the corner of Kings Avenue.   Please see attached map.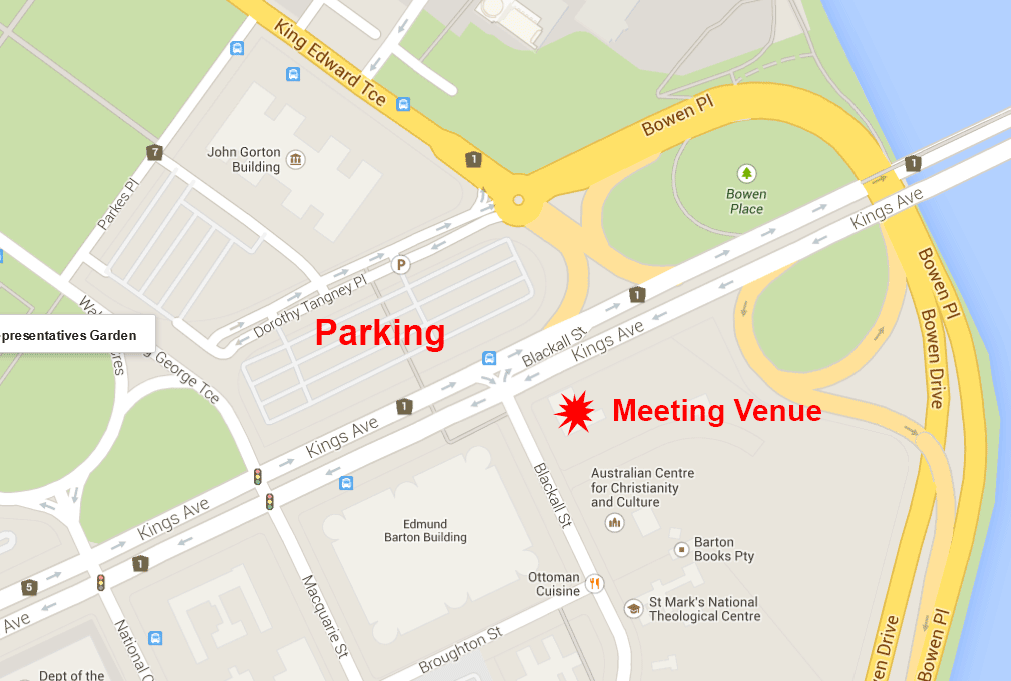 There is limited parking around the venue, but ample parking is available in the large car park on the other side of Kings avenue, accessed via Dorothy Tangney Place.    It is recommended to park there and walk across King's Avenue.
Come and hear this wonderful story of a search lasting 17,000 hours for a parrot considered extinct.
The presentation will take about 90 minutes and will begin with the natural history of the Night Parrot. It will then cover the search for the parrot from when John first recorded its call until its subsequent sighting and capture by digital photography. It will conclude with the ongoing study of the bird's ecology. The presentation will contain about 25 still images and a short video of the Night Parrot. There will be time set aside for questions at the end of the presentation.
On the night, John will also be selling limited edition prints of the Night Parrot ($300) to raise funds for continuing study about this bird.